General Dentistry with our skilled Dentists
Whether it's visiting Sunrise Dental for a routine examination or treatment to enhance your smile, we are dedicated with providing you with the best care.
Prosthetic devices that are non-removable and are cemented onto existing teeth or implants by a dentist is called a crown or bridge.
Crowns
To cover an implant or to cover or "cap" a tooth that is damaged or cracked is done by using a crown.
Crowns may be used to:
Cover a tooth that has had root canal treatment
Cover a dental implant
Fix a tooth that has already fractured
Cosmetically cover a discolored or poorly shaped tooth
Help prevent future tooth fracture by covering a weak tooth with a large filling
Bridges
If you are missing one or more teeth, bridges are commonly used to cover a space. The dentist uses cement on natural teeth or implants that surround the missing tooth. A bridge is a great option to fill the space created by missing teeth because it increases both function and cosmetics.
Benefits of Crowns and Bridges
Crowns not only strengthen a damaged tooth but can also improve a tooth's appearance, alignment, shape, and bite (dental occlusion). Materials used for crowns and bridges can be gold alloys, all ceramic material made to match your natural tooth color, or porcelain bonded to metal alloy.
Onlays
Onlays are used to predictably repair teeth which are no longer suitable for a simple dental filling. They can blend seamlessly into the natural tooth structure and can be made from a tooth colored material, making them almost unnoticeable.
The damaged tooth is strategically modified to enhance its structure before a dental onlay is made in the lab. Once the onlay has been perfectly crafted it is then bonded on to the natural tooth.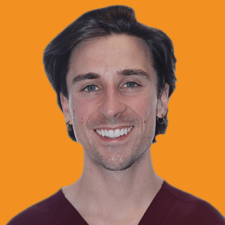 General & Cosmetic Dentistry With Dr Ryan
If you're looking for a cosmetic dentist near me in Edinburgh, meet our General & Cosmetic Dentist, Dr Ryan Jenkins. According to Dr Ryan, being a dentist is the best job in the world! His goal is to provide beautiful, healthy smiles for all of his patients in a relaxing and comfortable environment.