Inhalation Sedation (Happy Gas/Air)
It is very common to be nervous about having dental treatment at all ages. Inhalation sedation is a light form of sedation. It is a mixture of nitrous oxide and oxygen breathed through a nosepiece.
Inhalation sedation is also known as 'happy/laughing gas/air'. It is a mix of two gases; oxygen and nitrous oxide. This sedation method is administered through a small breathing mask which is placed over your child's nose. This allows your child to relax, but without putting them to sleep (it is not general anaesthesia). This sedation method is recognised as a very safe and effective technique to use for treating children's dental needs.
In particular it can help those who are scared of needles, those who gag easily and those with asthma.
During the session your child will be awake and able to communicate how they are feeling and be able to make decisions, but they will feel very relaxed and able to accept treatment easier.
If your child feels discomfort or has an adverse reaction from the inhalation sedation, it can easily be reversed. The percentage of nitrous oxide being administered can also be adjusted during the procedure.
You will see that your child will have no lasting side effects when taking this sedation method. After the procedure, you child may be able resume day-to-day activities as normal, depending on the type of dental treatment they receive while having the sedation. Your dentist will advise you accordingly.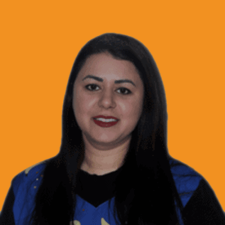 Paediatric Dentistry With Dr Libi​
If you're looking for a paediatric dentist near me in Edinburgh, our specialist Paediatric Dentist, Dr Libi Almuzian, has over 15 years of experience. Dr Libi is skilled in making the most anxious of children feel at ease in the dental setting. She works with families to achieve tailor-made prevention and treatment plans, while keeping it fun for the children by singing Disney songs and talking to them about their interests. Interacting with children in a way that makes them feel safe and secure is Dr Libi's number one priority.