We have a variety of options for you, we will discuss during your new patient appointment. 
Veneers
Dental veneers are one of the most popular ways to enhance your smile. They subtly enhance the existing tooth's overall aesthetic appearance.
Traditionally, delicately thin porcelain is bonded onto the tooth surface following minimal preparation of the tooth's enamel to provide and enhanced aesthetic appearance. A more modern approach is to bond white composite resin directly on to the tooth's surface without any alteration or 'filing' down of the natural tooth structure to provide an improved aesthetic.
Dentures
Dentures can be used to fill the space left by missing some or all teeth. They can be made on a base of acrylic, metal or thermoplastic nylon and are topped with the highest quality prosthetic tooth to provide a comfortable and natural result.
Tooth whitening
Tooth whitening is a minimally invasive solution to help brighten your smile. Using our state of the art dental lab we are able to design and manufacture your bespoke whitening trays and supply the best whitening gel to help get you on your way to your dream smile.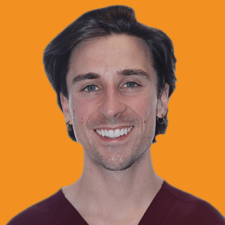 General & Cosmetic Dentistry With Dr Ryan
If you're looking for a cosmetic dentist near me in Edinburgh, meet our General & Cosmetic Dentist, Dr Ryan Jenkins. According to Dr Ryan, being a dentist is the best job in the world! His goal is to provide beautiful, healthy smiles for all of his patients in a relaxing and comfortable environment.