There's a warm welcome waiting for all children at Sunrise Dental Clinic.
The paediatric dental team provides care that is individualised for every child and their family. If your little one has special healthcare needs, these will be considered during your child's oral healthcare journey.
If you want to discuss anything about your child's medical, behavioural, sensory, physical, emotional, or developmental condition before their first appointment at Sunrise Dental Clinic, you will have the opportunity during the initial virtual call. The paediatric team at Sunrise is determined to work closely with you to understand your child's specific needs and ensure the treatment plan they create fits in with your child's needs and your wishes. The channels of communication are always open, via email, phone calls or virtual calls as needed.
The clinic is located on the ground floor and is wheelchair accessible.
We do all we can to ensure all children can visit Sunrise Dental Clinic and find a comforting and calm atmosphere in which they'll receive the very best dental treatment.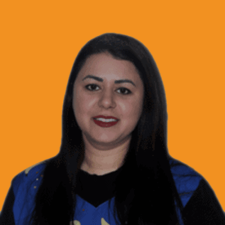 Paediatric Dentistry With Dr Libi​
If you're looking for a paediatric dentist near me in Edinburgh, our specialist Paediatric Dentist, Dr Libi Almuzian, has over 15 years of experience. Dr Libi is skilled in making the most anxious of children feel at ease in the dental setting. She works with families to achieve tailor-made prevention and treatment plans, while keeping it fun for the children by singing Disney songs and talking to them about their interests. Interacting with children in a way that makes them feel safe and secure is Dr Libi's number one priority.